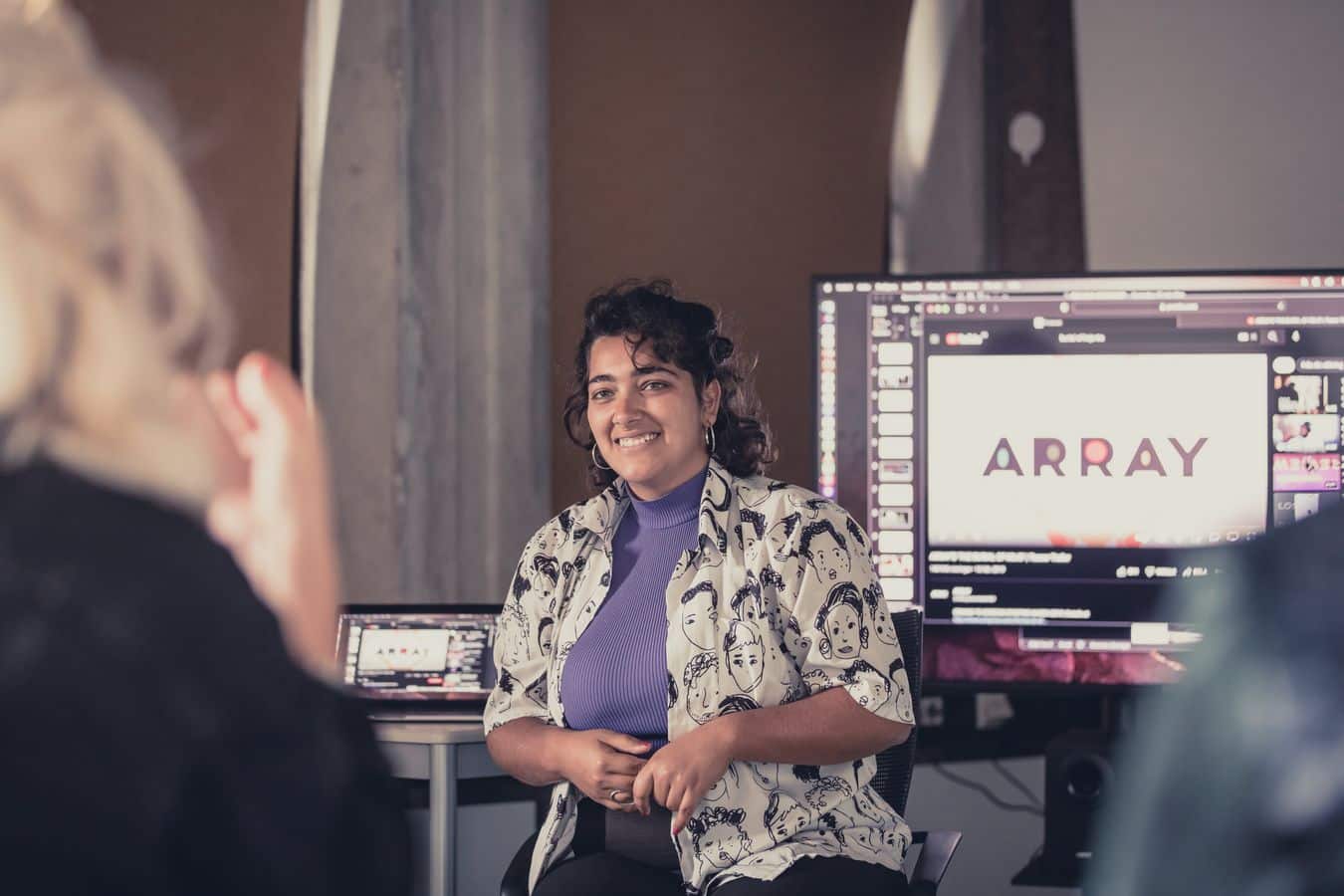 Directors Village is a 5-day on-site European residence training programme to enhance and develop the skills of writer/directors and bring their next short film to the screen. This year the second edition of Directors Village takes place from September 13 to 17 at the ECI Cultuurfabriek in Roermond during SHIFT Film Forum 2023.
The unique training programme is organised by CineSud together with our dear partners of Screen Talent Europe: New Noardic Wave, MOIN Filmförderung Hamburg Schleswig-Holstein, Ardán Ireland, GMAC Film, FilmCloud and Film Workshop Copenhagen.
During the 5 days they will be coached by incredible filmmakers Janneke van Heesch and Sofia Norlin. Janneke van Heesch is an accomplished director from the Netherlands, with a diverse range of experience, and a directing coach at the Netherlands Film Academy, specialising in script development and directing actors.
Sofia Norlin, hailing from Sweden, living in France, is a senior lecturer in film directing at Stockholm University of the Arts. She has directed educative-social projects in the Parisian suburbs and received recognition. Currently she is preparing her new feature "Riviera," co-written with Jean-Pol Fargeau.
Meet the eight selected participants from different countries across Europe!
● Fredrik Andersson | FilmCloud | Sweden
● Aisling Byrne | Ardán | Ireland
● Nick Cremers | CineSud | the Netherlands
● Juulia Kalavainen | GMAC Film Scotland | Finland
● Nirmala Lan Hesselhund | Film Workshop Copenhagen | Denmark
● Shanice Kamminga | New Noardic Wave | the Netherlands
● Nano Nguyen | MOIN Filmförderung Hamburg Schleswig-Holstein | Vietnam
● Kyrylo Zemlyanyi | Screen Talent Europe | Ukraine
Directors Village takes place during the tenth edition of SHIFT Film Forum plaats in the ECI Cultuurfabriek of Roermond, the Netherlands. The festival starts on September 12th with a Ukrainian Focus program, and it lasts until September 16 with the SHIFT Masterclasses, SHIFT Film Pitch, SHIFT Short Film Competition, special screenings and various networking moments.
More information about the SHIFT Film Forum programme and tickets.