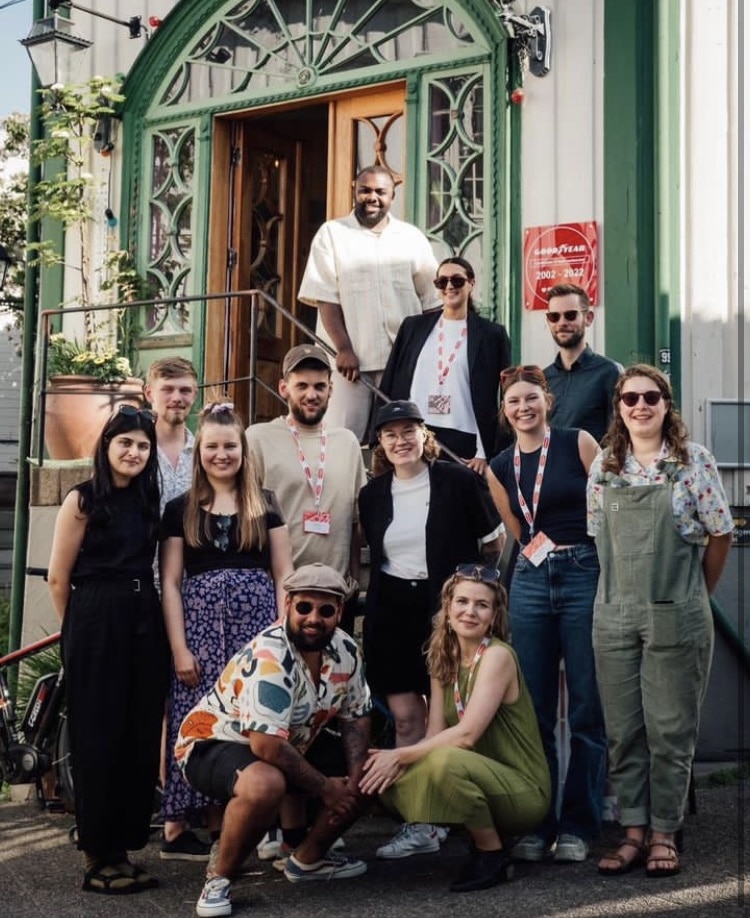 Earlier this month, the eighth annual Screen Talent Europe Pitching Forum took place at The Norwegian Short Film Festival in Grimstad. 
Eleven young emerging filmmakers presented their projects in front of a jury and audience, with Nazia Mohammad (GMAC Film, Scotland) receiving the award of STE's €4,000 production grant.  
The jury said "The winner of this year's Screen Talent Europe pitch award goes to a film that touched our hearts with a story showing the passing of a miniature world. The jury was especially captured by the authenticity of the director's approach, not least to the way she talked about directing the non-professional actors that will breathe life into her small corner shop. The award goes to 'Shaad' by Nazia Mohammad"
"The jury also wants to give out two honourable mentions. First for a film we can see becoming a strong portrait of a very peculiar and particular character and place. The jury took pleasure in the clarity and precision with which the director transported us into a world she cherishes and contaminated us with sadness for the fact that all things fade. The first honourable mention goes to De Club by Eza Doortmont.
The second honourable mention goes to a project that was oozing creative spirit and also had a feisty message. The jury found the directors desire to make a difference inspiring and was impressed by the confidence with which she could orchestrate the clash between a South-Asian musical tradition and the prejudiced environment of European institutions. And the honourable mention goes to Nivitha Balasubramaniam."
Nazia said "GMAC and STE have created a supportive filmmaking community that is so invaluable at this early stage. Confidence in myself and my possibilities as a filmmaker feel like they've grown immensely through the opportunities I've had through them – I am forever thankful."